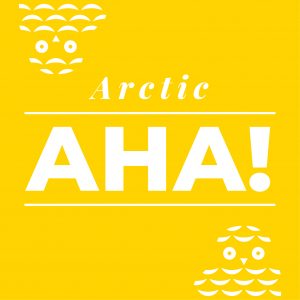 ARCTIC AHA BUSINESS FORUM ADDRESSES CONTEMPORARY THEMES OF DESIGN
The business forum intended for entrepreneurs and developers, Arctic AHA! is arranged in connection with Arctic Design Week.
We wanted to inspire the participants to discover something new. Climate change mitigation is a necessity, but it can be seen as more of an opportunity than a threat. In order to seize this opportunity, change needs to be better understood.
At Arctic Design Week 2023, the next Arctic AHA! forum will be held on Friday 25 March 2023. More information is available using the link below.