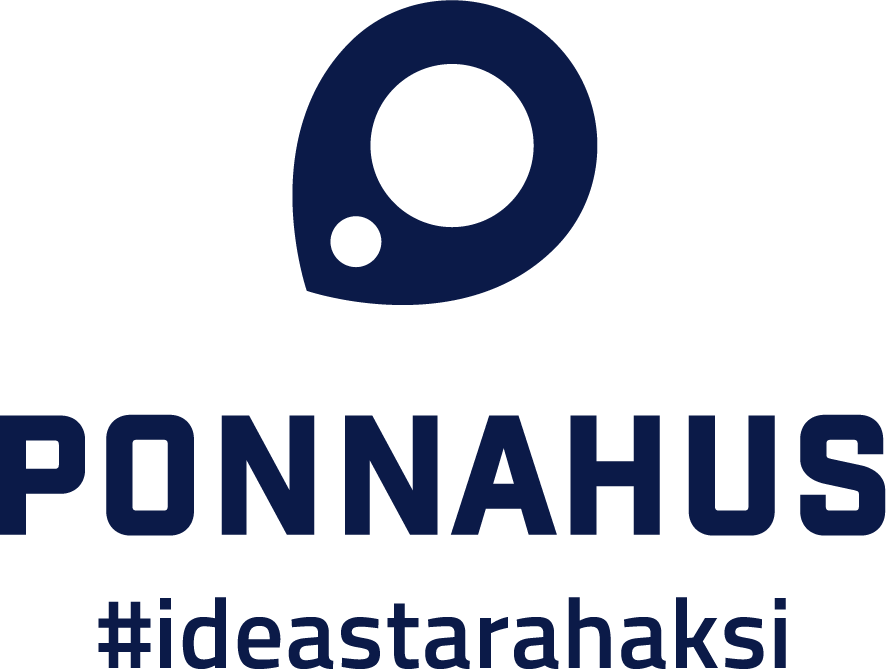 ROVANIEMI'S RDI SERVICES CONTRIBUTE TO THE EMERGENCE OF PRODUCT, SERVICE, OR SOCIAL INNOVATIONS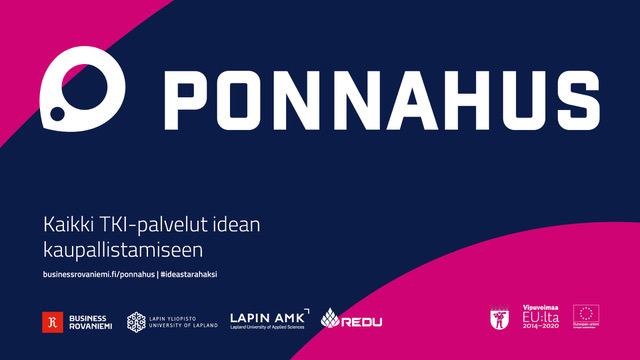 RDI services help companies to be agile in innovating more and to make the most of research data, transforming the way they operate in a new way.
The aim is to promote product innovation, service innovation, and social innovation.
We want to create ecosystems that provide space and resources for creative thinking, testing, and action.
Good RDI services combine top research, applied activity, business collaboration, and a variety of testing environments. The goal of RDI and its management is the enhancement of competitive advantage.
Supporting the RDI work and renewal of enterprises is a key part of the vitality policy of municipalities.
Business Rovaniemi has developed a network of collaboration services in the area for companies in the region called Ponnahus RDI.
The Ponnahus logo is based on a reindeer lasso honda called giella. A long time ago someone came up with the idea of a handy lasso loop (honda/giella) and refined it into a useful utensil made from reindeer bone. A lot of testing may have been required before the giella attained its optimal shape. Giella symbolises seizing opportunities because it plays a crucial role when reindeer are round up. The holes, one large and one small, depict that something small can become something large.
Ponnahus was developed in cooperation with the University of Lapland, the Lapland University of Applied Sciences, and Lapland Education Centre REDU.
PONNAHUS – MAKING IDEAS INTO MONEY
Business Rovaniemi has combined all of Rovaniemi's RDI services for commercialising an idea into a coherent service entity called Ponnahus.
PONNAHUS is a springboard for launching a new product on the market. Ponnahus takes the enterprise through the RDI process effectively. Perhaps the entrepreneur has brainstormed the idea with colleagues in a joint Liikahus session. Now is the time to make Ponnahus a success.
Ponnahus helps SMEs in product development and the commercialisation of a good idea. The combination of public and private services in Ponnahus is unique.
The entrepreneur is served throughout the process by a dedicated Ponnahus team, which helps choose the services from public and private offerings that best suit requirements.
Ponnahus is produced by Business Rovaniemi, University of Lapland, Lapland University of Applied Sciences, and Lapland Education Centre REDU, including cooperation with private service providers in the region as needed.
Ponnahus is a cost-effective entirety in which the entrepreneur decides which partners to choose. Business Rovaniemi helps you discover and resolve timely measures and the most effective financial instruments.
The first step – the proof test for the idea, i.e. assessment of the potential for success – is free of charge.
In the prototype phase, some services are free of charge, some are subject to a fee. At this point, the project costs are clarified and you will receive assistance in organising funding.
The commercialisation and launch phases are subject to fees. The entrepreneur decides which services to use, and the Ponnahus team helps with tender bidding.
RDI start-up
Result: a scheduled project plan that will allow you to approach financiers.
Your idea is tested in the light of market data. What are its potential, competitiveness, and demand? What development resources and funding do you need?
2. Planning and design
Result: user-driven design solutions that can be used to produce prototypes.
Your idea is designed in a user-oriented manner. Novelty value, patentability? How is it produced, materials, and methods?
3. Prototyping
Result: operational programme. How best to prototype and commercialise your ideas and what the new product requires from your production
Testing, product development, and further research are conducted. Fine-tuning production control and identifying any training and recruitment needs.
4. Commercialisation
Result: commercialisation plan that prepares you for the product launch and issues the necessary assignments
Your product will receive a brand, price tag, and distribution channels.
5. Launch
Result: a comprehensive launch plan to bring your product to the attention of customers
The launch plan includes a marketing communications plan, media and channel selections, a schedule, objectives, instruments, and a budget.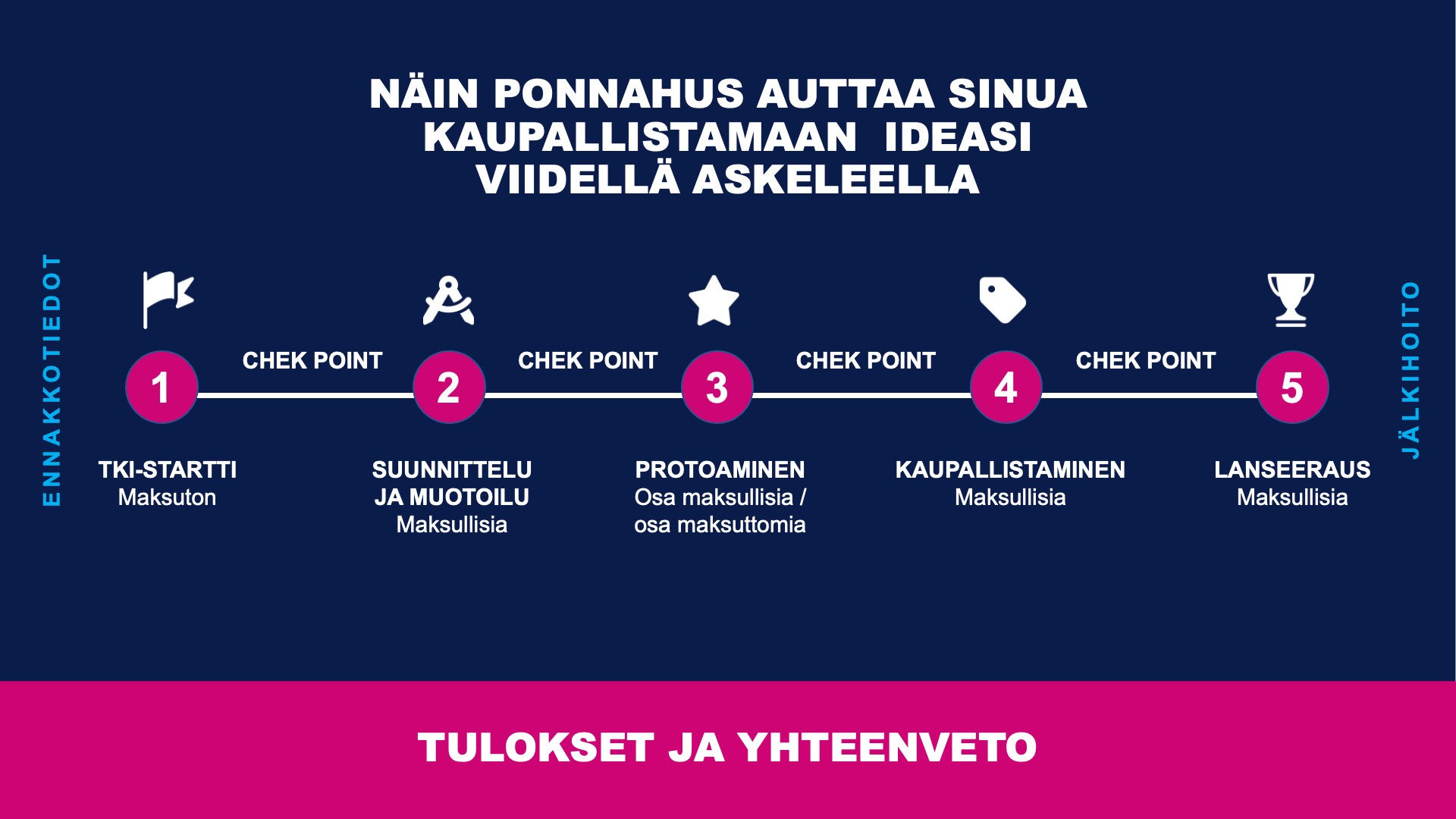 OVER 40 RDI SERVICE ENVIRONMENTS ARE AVAILABLE FOR YOU NOW!
​The enterprise's RDI processes use high-quality innovation environments in the Lapland region. Below you will find some of the service platforms that can be used for different requirements. For more information, please contact Business Rovaniemi's Business Developers.
Development platforms and laboratories Sinco-lab
Wellbeing pit stop
FrostBit – Software Lab
ELMA Electronics & Materials Laboratory
Construction and Civil Engineering Laboratory
Geophysics Laboratory
Demo workshops and design clinics
Arcta – Centre of Excellence in Art & Design
Lapland Education Centre REDU demo workshops
REDU's 3D printing units
Simulation environments
Virtual premises: e.g. hospital
Digital user experience environment
Testing environments
Condition testing LUKE agrifood
City of Rovaniemi service units
Arcta Innovations (completed in 2023):
Fab Lab (formerly the Rapid Prototype Laboratory)
Fab Lab offers a modern setting for rapid model preparation as part of product development. The laboratory acts as a development platform for new product ideas. The model is manufactured using a variety of fast computer-assisted methods, such as laser cutting, water cutting, CNC milling, and 3D printing.
XR Lab
XR Lab is a development environment focused on augmented reality, where virtual concepts and experiences can be created and tested. A variety of virtual reality (VR) and augmented reality (AR) technologies are available that can be used to create and test product and service concepts, for example.
The laboratory offers extensive possibilities for simulating 3D environments and harnessing 360 imaging methods.
The company ensures that the product has what it needs to be successful from the outset using fresh market information. External experts can see opportunities and critical details that you might miss yourself.
The enterprise has more confidence in making the idea into a product in a streamlined fashion and performing the appropriate actions in the correct order.
Progresses quickly to the prototype phase.
The entrepreneur is served by Finland's highest standard prototype workshops, testing environments, and laboratories in Finland, where modern methods and expertise are provided.
The entrepreneur can test the product properly in the right environment. If necessary, the whole city can serve as a testing platform.
The entrepreneur makes use of the financing forms that best suit the situation. The entrepreneur does not commit too much of their own resources into product development.
CONTACT OUR BUSINESS DEVELOPERS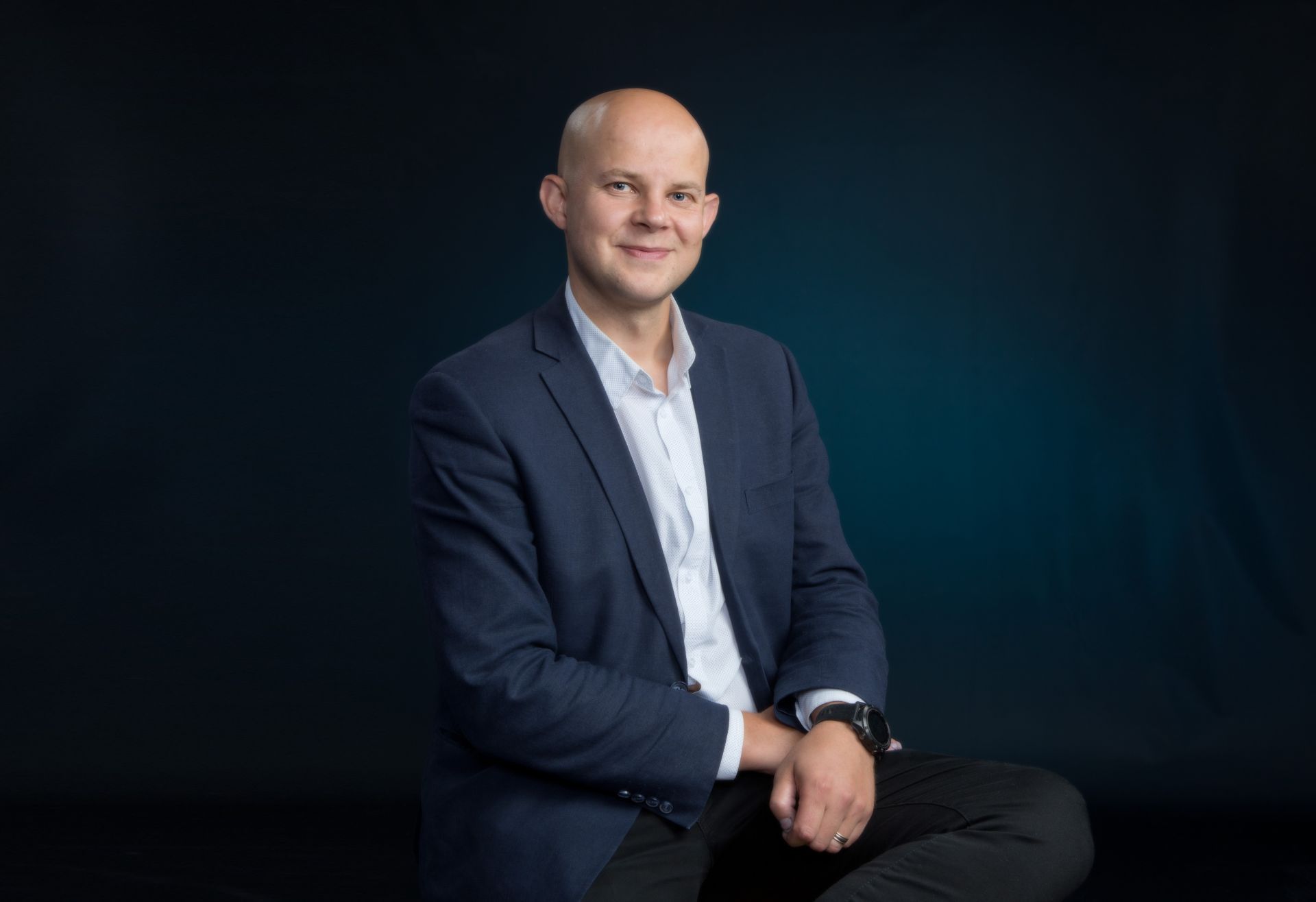 Matti Impiö
Business developer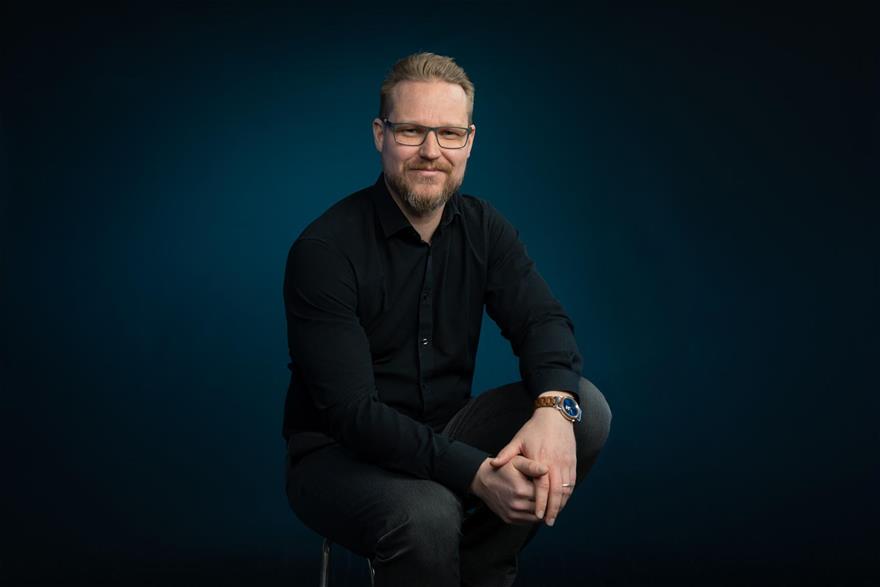 Marko Merkkiniemi
Business Developer